Kids@Home

Missoula Children's Theatre visits our community every summer and provides children with the opportunity to develop their preforming arts skills. For the first time ever, they are offering free preforming arts workshops online: https://mctinc.org/childrens-theatre-in-missoula-2/mcts-playdate/
Do the kids need help with homework, have questions about why they can't go out and play or just need something to do? Here are some resources:
Tutor.com: https://military.tutor.com/home, https://www.tutor.com/clientcaremil/digital)
NASA Kids Club -- Learn about space missions, build a moon habitat, read about people who have gone to space and do puzzles and games: https://www.nasa.gov/kidsclub/index.html
Imagineering in a Box brings together the diverse talents of Disney Imagineers around the world for a one-of-a-kind learning experience and is part of Disney's commitment to helping today's youth create the future they imagine:
https://disneyparks.disney.go.com/blog/2019/08/walt-disney-imagineering-partners-with-khan-academy-to-bring-you-imagineering-in-a-box
Zero to Three works to ensure that babies and toddlers benefit from the early connections that are critical to their well-being and development): https://www.zerotothree.org/
Understood.org -- Is shaping a world where millions of people who learn and think differently can thrive at home, at school and at work:https://www.understood.org/
Reading Is Fundamental Interactive Literacy Calendars -- Daily Book Bites (events that happened this day in history):
https://www.rif.org/literacy-central/day-history-calendar
Social Emotional Learning Calendar: https://www.rif.org/literacy-central/calendars/social-emotional-learning-calendar
Pre-Kindergarten Activity Calendar: https://www.rif.org/literacy-central/calendars/pre-k-activity-calendar
Kindergarten-Grade 5 Activity Calendar: https://www.rif.org/literacy-central/calendars/k-5-activity-calendar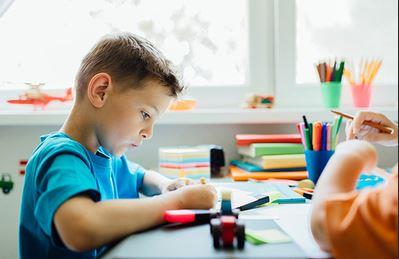 Stuck at Home? 20 Learning Activities to Keep Kids Busy: https://www.understood.org/en/school-learning/stuck-at-home-activities
Lunch Doodles with Kennedy Center Education Artist-in-Residence Mo Willems:
https://www.kennedy-center.org/education/mo-willems/fbclid=IwAR22blH7RSA94KTdKUj1Tz58HyNe2bBGH9L2GlfDSBoz3N09kUN7O6NKUcQ
Here is a link for two months free access to an online coding camp for children and youth!
From EduCode:
https://app.educode.org/signup?bid=c40246c21b4e4d119ec5973cbccc2273&fbclid=I
wAR0I2rVU1n23UqeF403dH1j-9leBtqv03TK5xv-jRYG-yGLrwrHWTd1tZM0
Check out kid friendly videos and games at: https://pbskids.org/
Tutor.com for U.S. Military Families, funded by the U.S. Department of Defense and Coast Guard Mutual Assistance, is a program that provides on-demand, online tutoring and homework help at no cost to eligible service members, civilian personnel, and their dependents. With live, expert tutors available 24/7, military-connected students can receive academic help at their moment of need—anywhere they have an internet connection: https://military.tutor.com/home
The Department of the Navy does not officially endorse any private companyor sponsor their products or services.